Jessica Fashano Dies At 27
By Madhusmita, Gaea News Network
Monday, December 20, 2010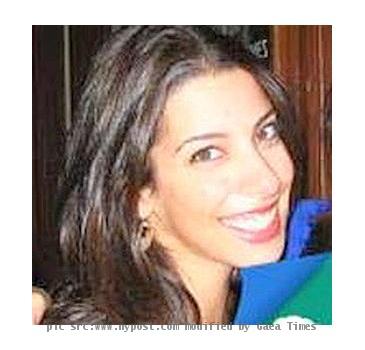 more images
NEW YORK (GaeaTimes.com)- The family and friends of a Citigroup analyst, Jessica Fashano were shocked to hear that she reportedly jumped to death from a high rise Trump Place building on the Upper West Side on Saturday. The law enforcement officials announced the news to the media. The beautiful analyst was 27 year old.
The law enforcement officials and eyewitnesses reported that Jessica Fashano landed on the ground with her face down at around 8 a.m. in the morning. An eyewitness, reportedly, said that the thud was so loud that it seemed a part of the building was falling down. The New York police reported that it might be the case of an apparent suicide but they are still investigating the matter. The law enforcement officials reported that Jessica Fashano entered the apartment house, took the elevator to the roof and then jumped off from the roof to her death. Police says that she did not even leave any suicide note as well.
Michelle Javian, who was Jessica Fashano's close friend seemed completely shocked to hear the news and said that her friend was always organized and she was successful in her career. An eyewitness said that Jessica Fashano was dressed in a winter jacket and an Ugg boots in the morning. The banker asked the eyewitness the way to get to the roof and Jessica Fashano looked aware and alert. The law enforcement officials found her body in the internal courtyard of the building and the police assumes that there is no foul play in the whole incident. The 27 year old woman was well known for her charity work. Back in 2008, Jessica Fashano raised $189,260 with other analysts of her company for the needy people in New York.