Christa McAuliffe Remembered
By Swatilekha Paul, Gaea News Network
Saturday, January 29, 2011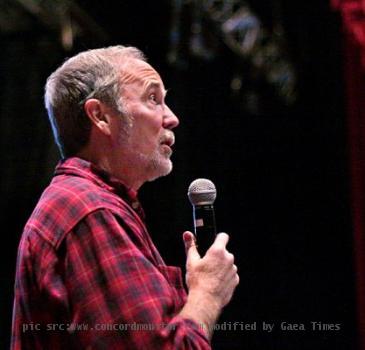 more images
CONCORD (GaeaTimes.com)- For Christa McAuliffe, who was a teacher at the Concord High School, joining the group of six astronauts on their space mission aboard space shuttle Challenger was the ultimate dream come true. However, the schoolteacher's dream of earning recognition as the first ordinary citizen on space, soon turned into a nightmare when the space shuttle exploded nine miles above the Atlantic, after just 73 seconds of its launch. All the seven crew members including the Concord High School teacher perished in the disaster, who continues to remain one of the biggest failures to have ever been encountered by NASA.
On Friday, which was the 25th anniversary of the fateful catastrophe, a special assembly was held at the Concord High School to remember the much-loved school teacher Christa McAuliffe, who lost her life tragically on January 28, 1986 when the Challenger explored mid-air. A special presentation was organized at the school's auditorium in a bid to enlighten the present generation of students about the Challenger mission and the history encompassing the space program. Retired teacher Phil Browne gave the students a brief idea about how the space program evolved and the excitement of the school to see one of its teacher going into space aboard the Challenger.
During the presentation, Phil Browne asserted many a times that he wanted the memory of Christa McAuliffe to live on and continue to inspire the generations to come. The retired school teacher met the aspiring astronaut when both of them became the finalists to be considered as the first teacher to be sent to space by NASA.