George Aldrich's Body Found?
By Swatilekha Paul, Gaea News Network
Tuesday, December 14, 2010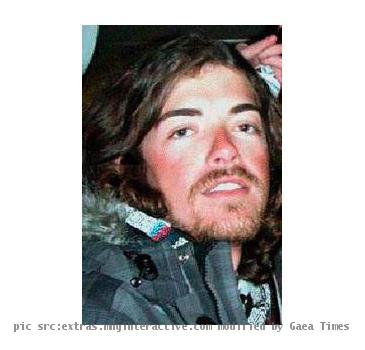 more images
ASPEN (GaeaTimes.com)- After carrying out a search operation for more than two weeks, it seems that Aspen police officials have found a closure in case of the missing Snowmass Village resident whose whereabouts had been unknown since last month. Rescue officials have found a body under the Maroon Creek Bridge near the city of Aspen which is being presumed to be that of George Aldrich who was last seen on Nov 29. Despite the fact that it has not been confirmed that the body actually belongs to the 28-year-old man, police authorities have reiterated that the evidences hint that the body is indeed that of George Aldrich.
Although an investigation has been launched to know the cause of the death, Aspen police officials have emphasized that as of now it is too early to reveal any details of the circumstances which led to the death. However, George Aldrich's family have been intimated about the discovery, cops have added. It has been reported that Aspen Police Department have sought the help of the Colorado Bureau of Investigation to give an impetus to the investigation process and ensure that the cause of the death can be affirmed.
The body that is presumed to be that of George Aldrich was discovered near a bus stop where the 28-year-old was seen for the last time in a surveillance video leaving a bus on November 27. An intense search was undertaken after the Snowmass Village resident went missing but it failed to yield any results. Meanwhile, a news conference is scheduled to take place on Tuesday by the Aspen police officials to divulge informations about the case.