Volkswagen Beetle Accident Leaves 5 Dead
By Swatilekha Paul, Gaea News Network
Monday, February 7, 2011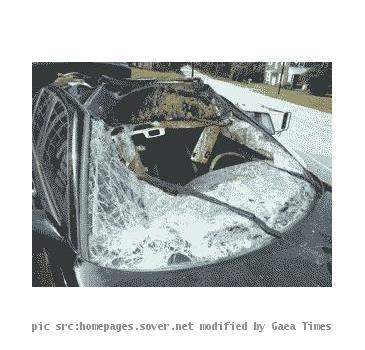 more images
MIDLAND (GaeaTimes.com)- At least five people are known to have killed which includes three children when a Volkswagen Beetle collided with a truck at the city of Midland in Texas on Sunday afternoon. The accident is said to have taken place at a distance of fives miles in the northern direction of Midland in which all the four people who were aboard the car lost their life while the driver of the dump truck was also killed. Authorities have revealed that although all the four people inside the Volkswagen Beetle were wearing their seat restraints, the impact of the collision was so huge that all of them were killed instantaneously.
According to the Texas Department of Public Safety, the four people who lost their lives owing to the accident have been identified as Deborah Beck of Andrews who was behind the wheels of the Volkswagen Beetle while she was accompanied by her three grandchildren, Tiffany Klein, 8, Jeremyah Rodriguez, 3 as well as 2-year-old Sebastian Savage. The Texas officials have confirmed that a head-on collision between the car and the dump truck resulted in the accident leaving five people dead.
While all four inside the Volkswagen Beetle were killed at the spot, the driver of the dump truck Edwin Timmer is reported to have survived in the initial collision but could not be saved from the ensuing fire. Authorities say that after the collision between the two vehicles, the 56-year-old truck driver talked to his wife over the phone but unfortunately, he was not able to escape from the vehicle which later caught fire.