Floods continue to punish Asia, killing nearly 140
Rainstorm that deluged cars, killed 5 hits Boston
Mighty rains deluge cars, close roads in Northeast
5 dead as drenching rains take aim at New England
Bus driver killed in plunge off DC-area highway
NTSB cites fatigue in Okla. crash that killed 10
NTSB probes Okla. highway crash that killed 10
Flood fight continues in parts of Minn., Wis.
Flooding forces more home evacuations in Minn.
Brief but strong storm barrels through NYC; 1 dead
4 dead, 3 still missing after Hermine flooding
Death toll rises from Hermine flooding
SAN ANTONIO — The death toll from flooding caused by the remnants of Tropical Storm Hermine climbed Thursday after Texas authorities recovered the body of a missing swimmer and an Oklahoma driver drowned trying to cross a swollen creek.
Okla. motorist drowns in flooding after Hermine
Swimmers, motorists missing after Texas flooding
US highway deaths fall to lowest level since 1950
Highway deaths fall to lowest level since 1950
Rig slams into building as tornadoes hit Dallas
Remnants of Hermine flood Texas; buffet Oklahoma
Pilot injured in chopper crash on Calif. highway
Arrest made after manhunt shuts down Wash. freeway
69 cars involved in Phoenix interstate accidents
Northeast rain strands motorists; homes evacuated
Tenn. dries out after deluge washes through state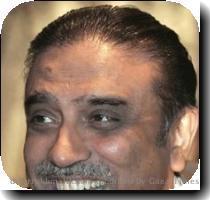 more images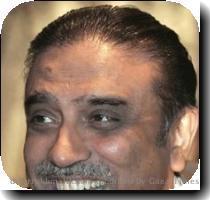 more images
Death toll in China landslide disaster hits 702
Man trapped for 50 hours after landslides in China
From row crops to roadways, heat wave takes toll
Floods close Chicago interstate, damage Iowa dam
Flooding shuts down airport, closes roads in Wis.
Rio Grande rises in Texas city that bears its name
Storms pelt Midwest, cause flooding in Indiana
Dozens rescued as flash floods inundate Okla. City
Flash flooding strands motorists in Oklahoma City
Separate roads push West Bank Arabs to the byways
Fire closes 2 interstates through Greensboro, NC
Sinkhole closes down Interstate 44 in Tulsa, Okla.
Tropical Storm Agatha kills 150 in Central America
Tropical Storm Agatha kills 145 in Central America
Tropical Storm Agatha kills 144 in Central America
Tropical Storm Agatha kills 142 in Central America
3 eastbound lanes of freeway open after crash
Tanker burns on SoCal freeway; all lanes closed
Motorists warned to beware of moose on move
Atlantic ash cloud adds time to US-Europe flights
Storm-related death toll in Ky. rises to 4
At least 3 dead in Ky., hundreds of roads flooded
Death toll in weekend storms rises to 19
ASHLAND, Miss. — The death toll from weekend thunderstorms that hit Tennessee, Mississippi and Kentucky has risen to 19.
Toll climbs: 15 dead in Tenn., Miss. storms
Tenn. officials revise storm death toll to 6