Wildfires frequent at Utah base where blaze raged
Authorities rule Gary Coleman's death an accident
Utah fire sparked by National Guard base contained
Pentagon paying Utah homeowners for fire losses
Prosecutors call 2006 Utah library blast revenge
Driver in Utah tour bus crash released on bail
Patrol: Driver smoked pot heavily day before crash
Patrol: Tour driver smoked pot days before crash
Patrol: Tour driver smoked pot heavily day before
Neighbors hope Camp Williams in Utah ceases firing
Rain, hail, lightning interrupt Utah firefight
Driver facing felonies in Utah tour bus crash
Crews hope to continue gaining ground on Utah fire
Salt Lake-area fire estimated 50 percent contained
Salt Lake-area fire evacuees to be out 3rd night
Firefighters in Utah race to beat wildfire, winds
20 percent containment in Utah Guard wildfire
Guard commander takes responsibility for wildfire
Utah wildfire size cut; sparked at firing range
Crews battle Utah wildfire sparked at firing range
Utah blaze sparked at firing range burns 2 homes
Chevron: Most oil removed from Utah leak site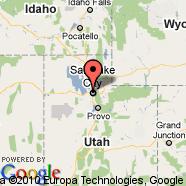 High winds leave 12,000 Utah homes without power
Feds: Utah bus company wasn't properly licensed
Nurse recalls carnage after Utah tour bus crash
Utah HP: Tour bus had no mechanical problems
Deadly Utah tour bus crash recalls 2009 wreck
Bus driver under investigation for Utah crash
3 dead and 12 hurt in tourist bus crash in Utah
3 dead, 12 hurt in tourist bus crash in Utah
Wayward fireworks injure 10 at Utah celebration
Utah man arrested in sheepskin store fire
DENVER — A man who has been arrested on suspicion of starting a fire that destroyed a sheepskin store near Denver has been linked to two other fires in Utah which destroyed business he allegedly deemed were cruel to animals, police said.
Chevron says it can monitor pipeline leaks better
Chevron hit with more bills for Utah oil leak
Chevron cited for oil spill in Salt Lake City
New lawsuit filed over 2007 Utah mine disaster
Utah refinery hit with $1M in fines for explosion
Chevron vows to pay for Salt Lake City oil spill
Utah boy saves 3 children from crash that killed 1
Chevron: Oil in Utah leaked from quarter-size hole
Official: Oil spill hasn't reached Great Salt Lake
Utah park remains closed following oil spill
Oil spill covers geese, ducks in Utah
SALT LAKE CITY — A leaked pipeline sent oil spilling into a Salt Lake City creek, coating geese and ducks and closing a park, officials said Saturday as they started a cleanup effort expected to last weeks.
Chevron crews cap oil pipeline leak in Utah
Fire shuts down Utah coal mine; no injuries
4.9 quake shakes Utah, Wyo., Idaho
SALT LAKE CITY — A magnitude 4.9 earthquake rattled parts of Utah, Wyoming and Idaho on Thursday evening. There were no immediate reports of significant damage or injuries.
EPA tightens rules on pesticide linked to deaths
Warrants served on polygamous towns in Utah, Ariz.
2 killed, 2 hurt in Salt Lake-area TRAX accident