Halladay helps Phils beat Nats 8-0, clinch NL East
Belichick glad to keep Brady as QB
FOXBOROUGH, Mass. — Tom Brady walked into the New England Patriots locker room, his hair fashionably combed over his forehead in a Justin Bieber style as a pair of jeans, pre-ripped and faded, hung neatly over the back of his chair.
Brady's day starts with crash, ends with contract
Brady OKs contract to become NFL's top paid player
Lions lose LB Levy again, but get some good news
2 injured Cowboys workers settle with Jerry Jones
Storm open playoffs as favorites to win WNBA title
Giants rookie safety Chad Jones leaving hospital
Ex-Cowboy seeks damages for injuries from collapse
Armstrong joins spills in Tour's 2nd stage
Andy Schleck crashes on wet road in Tour de France
Giants' Jones to be moved to New York hospital
Giants rookie Chad Jones hurt in New Orleans crash
Giants rookie S Jones hurt in New Orleans crash
Henin reaches 3rd round at Wimbledon
WIMBLEDON, England — Justine Henin sweated a bit Wednesday at sunny Wimbledon, and not just because of the warm weather.
NBA Finals: Celtics weather early storm
If you're a Celtics fan, you have to like the way they've weathered the early storm.
Cowboys workers settle with builder over collapse
Rockies' Jimenez weathers storm for 12th win
9 injured when lightning hits Old Faithful viewers
Germany forward Mueller injured in bike accident
Gallas in injury scare after buggy accident
Hawks' team bus in accident, no injuries reported
Chronology of North Korean attacks on South Korea
NTSB probes crash that injured Blink 182 drummer
Final Four: Butler has a long scoring drought
SKorea suspends underwater rescue operation
SKorea suspends underwater search operation
SKorean diver in naval search operation
SEOUL, South Korea — The South Korean military says a diver has died while searching for survivors of a naval ship that sank four days ago.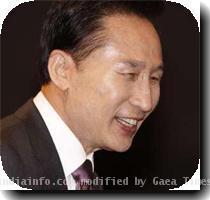 more images
Cowboys' canopy collapse firm seeks protection
Happy, healthy Lindsey Vonn is ready for Olympics
Son of injured pro golfer Ken Green found dead
Injured snowboarder has successful surgery on back
Olympic halfpipe hopeful injured, out for 2010
Olympic halfpipe hopeful injured in accident
Bengals' Marvin Lewis is AP NFL Coach of the Year
Southern Indiana player who died may have hit head
Italian motorcyclist injured in Dakar Rally crash
Davis, Clark win on inspirational day
MAMMOTH LAKES, Calif. — There was little time to reflect on what happened to injured snowboarder Kevin Pearce.
Davis and Clark win on inspirational day
MAMMOTH LAKES, Calif. — The winners were Kelly Clark and Danny Davis.
Police: 2 Swiss, 1 German among avalanche dead
Swiss avalanches kill 5; 3 missing beneath snow
Pearce sustains head injury in halfpipe accident
Pearce suffers head injury in halfpipe accident
Report: Woods had 'fat lip' 4 days after accident