US-Iraqi firefight leaves 6 people dead, spotlighting still dangerous role for US forces
By Rebecca Santana, AP
Wednesday, September 15, 2010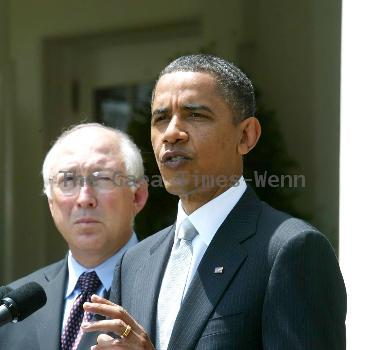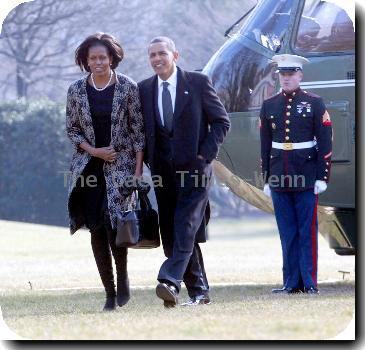 Firefight involving US-Iraq forces leaves 6 dead
BAGHDAD — For the second time in less than a week, U.S. forces were drawn into deadly fighting against insurgents — a reminder of the ongoing dangers American forces face well after President Barack Obama declared a formal end to combat.
With a persistent insurgency, ongoing sectarian tensions and no agreement on a new government after six months of wrangling, stabilizing Iraq before all American forces leave still seems a distant dream.
Wednesday's raid, in which at least six people were killed, was in the former insurgent stronghold of Fallujah — highlighting the persistent danger that al-Qaida-linked militants still pose despite years of efforts by both Iraqi and U.S. forces to root them out.
Insurgents seem to have redoubled their efforts this summer to target Iraqi security forces taking over from the departing Americans — nine Iraqi soldiers died Wednesday in a roadside bombing while two police officers in Baghdad were shot and killed. The militants are trying to undermine the so-called "Sons of Iraq" — the anti-al-Qaida militia that was instrumental in reducing violence.
The anger with which Fallujah officials reacted to the raid — conducted by Iraqi troops from Baghdad instead of local forces — spotlights another persistent threat to Iraq's security: deep divisions between the minority Sunnis in places like Fallujah and the Shiite majority that rules the country.
Details of the raid were murky. U.S. officials described it as an Iraq-led mission targeting al-Qaida-linked militants with Americans in an advisory capacity. Officials in Anbar province railed against the raid, calling it a heavy-handed attack that left civilians dead.
American troops were helping Iraqi forces hunt down a senior al-Qaida operative when militants opened fire on Iraqi security forces as they and the U.S. soldiers were approaching a building in which the suspect was hiding, said U.S. Maj. Rob Phillips. He said Iraqi forces killed four suspected militants as well as two residents in nearby houses who came out of their homes with weapons drawn.
He did not know if the U.S. forces ever opened fire or the exact role they played. But he said as long as the Iraqi forces that the Americans are advising are at risk, "we're still in as much danger as they are."
A White House spokesman referred requests for comment to local U.S. military officials.
Officials in Fallujah and Anbar province portrayed the raid in a different light.
Fallujah police chief Brig. Gen. Mahmoud al-Essawi said local police did not take part and were told by commanders of the joint U.S.-Iraqi unit that their help was not needed.
Iraqi forces sometimes bring in troops from outside an area to do raids or make arrests because they worry that the local forces, especially police, can be infiltrated by insurgents.
The city's Municipal Council criticized the raid and said in a statement that seven civilians were killed, "including old men and children." Five people were injured, the statement said, adding that the raiding force faced no resistance. Hospital officials confirmed the death toll.
"The people of Fallujah denounce this terrorist operation … motivated by the deep hatred of this city and its people," the statement said, referring to the distrust between the Shiite majority and the Sunni city. In the early years of the war, Fallujah was synonymous with the insurgency, drawing in people from Saudi Arabia and Yemen who wanted to fight the Americans.
In 2004, U.S. troops faced some of the most intense urban combat since Vietnam, but the city has become more peaceful in recent years, largely due to the rebellion of many Iraqis against their former militant allies.
Persistent attacks against the Sons of Iraq and efforts by al-Qaida to lure the militia members back into the insurgency by paying them has raised questions about whether the group will remain a strong force against militants. The militia members have also been angered by what they describe as neglect by the Shiite government.
The incident in Fallujah follows a battle in Diyala province in which U.S. troops helped Iraqi security forces battle suspected al-Qaida militants for two days.
U.S. drones, attack aircraft, artillery fire and ground forces took part in what appeared to be the most extensive fighting since the U.S. ended combat operations in Iraq.
American forces also took part in a brief firefight against militants attacking a Baghdad military headquarters early this month, and two U.S. soldiers died after being shot by a Kurdish member of the Iraqi army while they visited an Iraqi military facility.
All those incidents happened after the official end to U.S. combat operations declared by Obama during an Oval Office address Aug. 31. The focus of U.S. forces turned to training, although they can still take part in military operations against insurgents — if the Iraqis ask for their help.
U.S. officials have shied away from describing the mission in Iraq as being over or accomplished, words that got Obama's predecessor, President George W. Bush, into trouble in 2003. Military officials have been clear about the ongoing risks to U.S. forces.
But the deadline to end combat operations, announced by Obama shortly after taking office in 2009, was seen as the fulfillment of a campaign promise to end what has been a deeply unpopular war in the U.S.
The 50,000 Americans are also permitted to defend themselves and their bases, and they still frequently come under attack by insurgent groups with mortars, rockets and roadside bombs.
In the southern city of Basra, a roadside bomb exploded near an American military vehicle, according to police in Iraq's second-largest city. The U.S. military said no Americans were hurt.
Associated Press writers Qassim Abdul-Zahra, Barbara Surk and Sameer N. Yacoub in Baghdad and Darlene Superville in Washington contributed to this report.
Filed under:
Accidents and Disasters
Tags:
Baghdad
,
Barack Obama
,
Bombings
,
Iraq
,
Middle East
,
Militant Groups
,
Ml-iraq
,
Municipal Governments
,
North America
,
United States
,
War Casualties