Rocket strikes diplomatic district in the Afghan capital Kabul
By Amir Shah, AP
Friday, January 15, 2010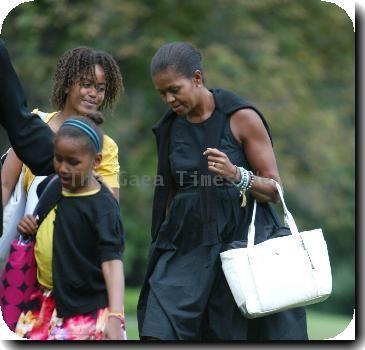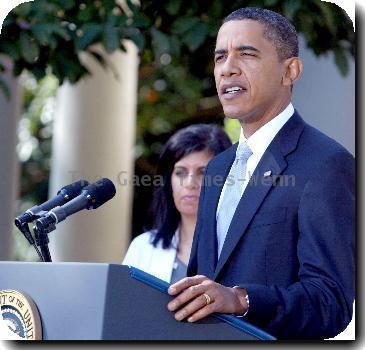 Rocket strikes diplomatic area in Afghan capital
KABUL — A rocket slammed into a Kabul district housing several embassies, the latest in a series of attacks in the Afghan capital despite heavy security measures.
In southern Afghanistan, two NATO service members were killed Friday by a roadside bomb, the alliance said without giving their nationalities.
No casualties were reported in Friday's nighttime blast in Kabul, which occurred in the Wazir Akbar Khan district that includes the German, Japanese and British embassies. Police said the rocket landed on side street and broke a few windows.
Such attacks are far rarer in Kabul than in Baghdad during the height of the Iraq war, when the Iraqi capital was shaken daily by numerous explosions.
However, a rocket exploded Dec. 26 inside the grounds of the Afghan Defense Ministry in the center of Kabul near the presidential palace, causing no casualties. On Dec. 15 a suicide car bomber struck near the home of a former Afghan vice president and a hotel frequented by Westerners. Eight people were killed and nearly 40 were wounded.
Also Friday, NATO revealed that five Afghan civilians were wounded two days before when U.S. Marines and Afghan forces opened fire during a protest outside a military base in southern Afghanistan. It was the second demonstration to turn violent this week in the Garmsir district of the southern Helmand province, a Taliban-influenced area expected to be a major focus of President Barack Obama's troop surge.
Tensions have been high in the area over allegations that international forces desecrated a Quran during a raid there. Six people were killed Tuesday in another demonstration in the same place.
Lt. Nico Melendez, a NATO spokesman, said the joint forces fired warning shots to disperse the crowd of about 200 to 400 people outside the entry checkpoint to Combat Outpost Sher, a Marine base. But one man ignored warnings and struck members of the combined force with a stick, prompting the troops to fire at him, Melendez said.
It was not clear how the five Afghans were wounded. Melendez said an investigation was under way.
NATO and local Afghan officials have denied the allegations about the Quran, saying the Taliban had spread false rumors and organized the initial protest on Tuesday to provoke anger against the international forces. NATO said an armed insurgent was among those demonstrators and started shooting, prompting the Marines to return fire and kill the militant.
On a visit to Helmand province on Friday, British Foreign Secretary David Miliband said the British people respect the Islamic holy book.
"Two million people in Britain are Muslims who pray from the Quran," Miliband told reporters. "We will not allow the Taliban or the enemy to pretend that Britain is here against Islam. We are here to support the Afghan government in defending Muslim people against other Muslims who would try to intimidate and kill them."
The international force also reported Friday that NATO troops had killed two people and detained four others the day before as three motorcycles sped toward a patrol that had been struck by a roadside bomb in Kandahar. No casualties were reported in roadside bomb, but NATO said those on the motorcycles ignored warnings to stop, raising fears of another strike.
In other violence, a roadside bomb killed five members of a family — including four children — as they traveled home Friday from a shrine in the Spin Boldak district of Kandahar province near the Pakistan border. The dead included the mother, three boys and a girl, according to Abdul Razaq, a local border security commander. He said the father and another male relative were wounded.
The Afghan government has been reaching out to Taliban insurgents willing to renounce violence, offering jobs, vocational training and other economic incentives to entice them away from the fight.
Nine Taliban fighters, including a commander identified as Nasir Ahmad, surrendered their weapons late Thursday to authorities in eastern Kunar province, according to the provincial governor. NATO forces took biometric information such as fingerprints. The ex-insurgents will be monitored for a period as they are integrated back into society, the U.S. said.
Associated Press Television News reporter Abdul Khaliq in Lashkar Gah contributed to this report.
Filed under:
Accidents and Disasters
Tags:
Afghanistan
,
As-afghanistan
,
Asia
,
Barack Obama
,
Bombings
,
Central Asia
,
Europe
,
Improvised Explosives
,
Kabul
,
Kandahar
,
North America
,
United Kingdom
,
United States
,
Western Europe